*Written for The Chronicle of The Horse* *Appeared in Heelsdown Magazine (online)*
We've heard about all of the major stars in the equestrian world and read about their journeys to success, but what about those of us who haven't made it yet? Maybe you don't have lots of medals, and maybe you can't compete because you're barely paying off vet bills and are just waiting for the day to prove yourself.
This is to the girls who work hard every day without anyone seeing. I've seen it time and time again. One girl's parents are so uninvolved in her sport that they don't pay for a single thing. She goes to the barn before school to feed at 5 a.m. and comes back afterward to teach lessons. And that only pays for board; she works another job to help cover vet and farrier bills. Another young woman I know works two jobs to take care of her horse properly and still struggles to find the money to take lessons and compete.
I understand these problems as well. Although I have parents who have been very supportive, much of my horse's care has become my responsibility as I come closer to graduating college. I am a full-time student, and I work four part-time jobs to pay for my horse's care and to fund any clinics or competitions I want to attend. My horse had an injury that forced his early retirement. Each weekday morning I arrive at the barn at 5:30 to give him medication, and then I help a family get their kids ready for school. My classes start a 9, and I do my best to get all of my schoolwork done while I am at school. In the evening I either tutor students or teach riding lessons, as well as take care of my horse for a second time. I am the barn manager at the farm where my horse is boarded, so on the weekend I do things such as feeding and mucking out stalls.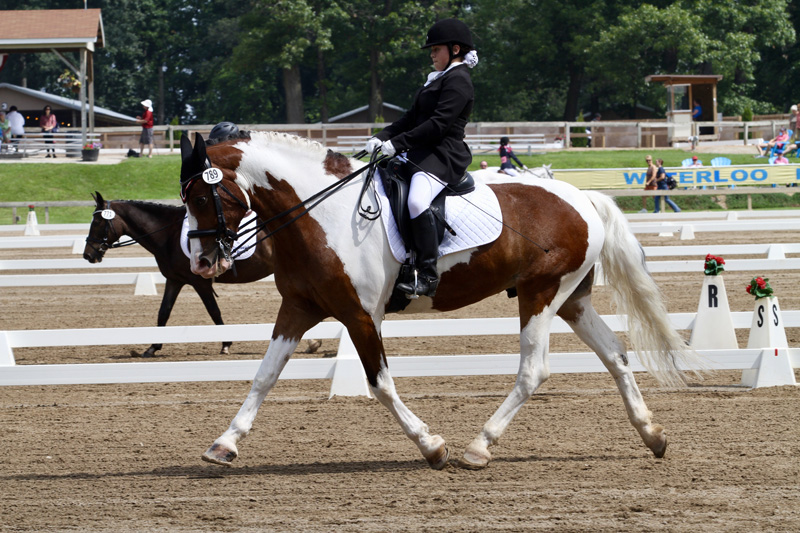 That's just how I afford my horse; I still have to find time to ride as many days as I can. I am lucky to ride a friend's horse in exchange for its daily care. Cinder evented at the novice level before I started doing pure dressage with her, and we're schooling Prix St. Georges at home. I have huge goals. I want to purchase a promising 3-year-old and train it up myself to the Grand Prix level. I want to compete on the international stage. I want to ride for my country, but until I graduate and start my job I cannot afford two horses—my dream has to wait.
It sometimes seems like people like me go unnoticed in this world. You can work hard every day, and there will still be people simply handed opportunities. We need those hard-working people, the ones in the barn day in and day out waiting for their chance to shine. Without those of us who are willing to do the "dirty work," we wouldn't have a sport at all.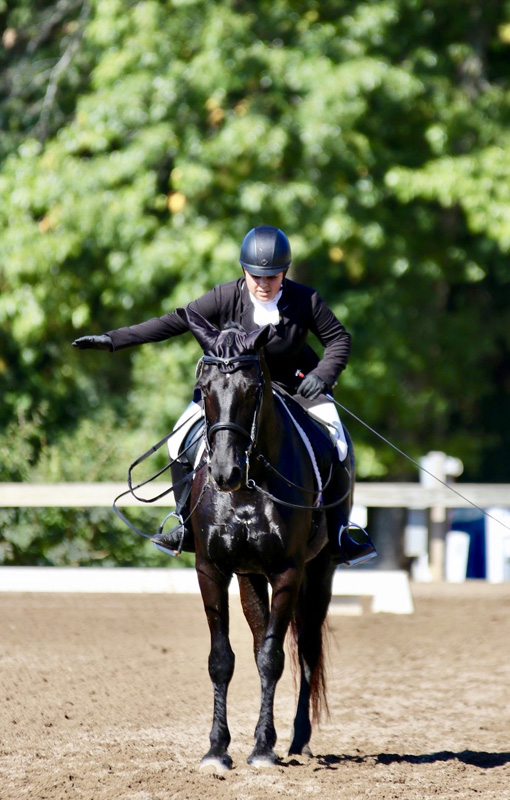 It can be very disheartening sometimes; you feel like everyone else is progressing toward their goals while you wait for your time to come.
So to the girls that go unnoticed: Don't give up; your time will come. And when it does, you will be glad for all the lessons you learned from the hard work, time and effort you put into your sport. It will change who you are, and I am sure in the end that you will be better for it.
---
Mara Santiz is a dressage rider and undergraduate student at the University of Michigan in Dearborn. Santiz, 23, grew up eventing a Clydesdale-Saddlebred cross, Ferdie, before she switched to pure dressage. She brought Ferdie to third level before an injury forced his early retirement. Santiz still owns and cares for Ferdie while balancing school work, part-time jobs and riding a friend's horse, Cinder, who is schooling Prix St. Georges at home and competing at fourth level. Santiz trains with Susan Moessner and Ayden Uhlir and has cliniced with Lendon Gray. Santiz wrote this piece for fellow riders also struggling to realize big goals.